Neckerchief: sparkling new design by Crizanne Bracken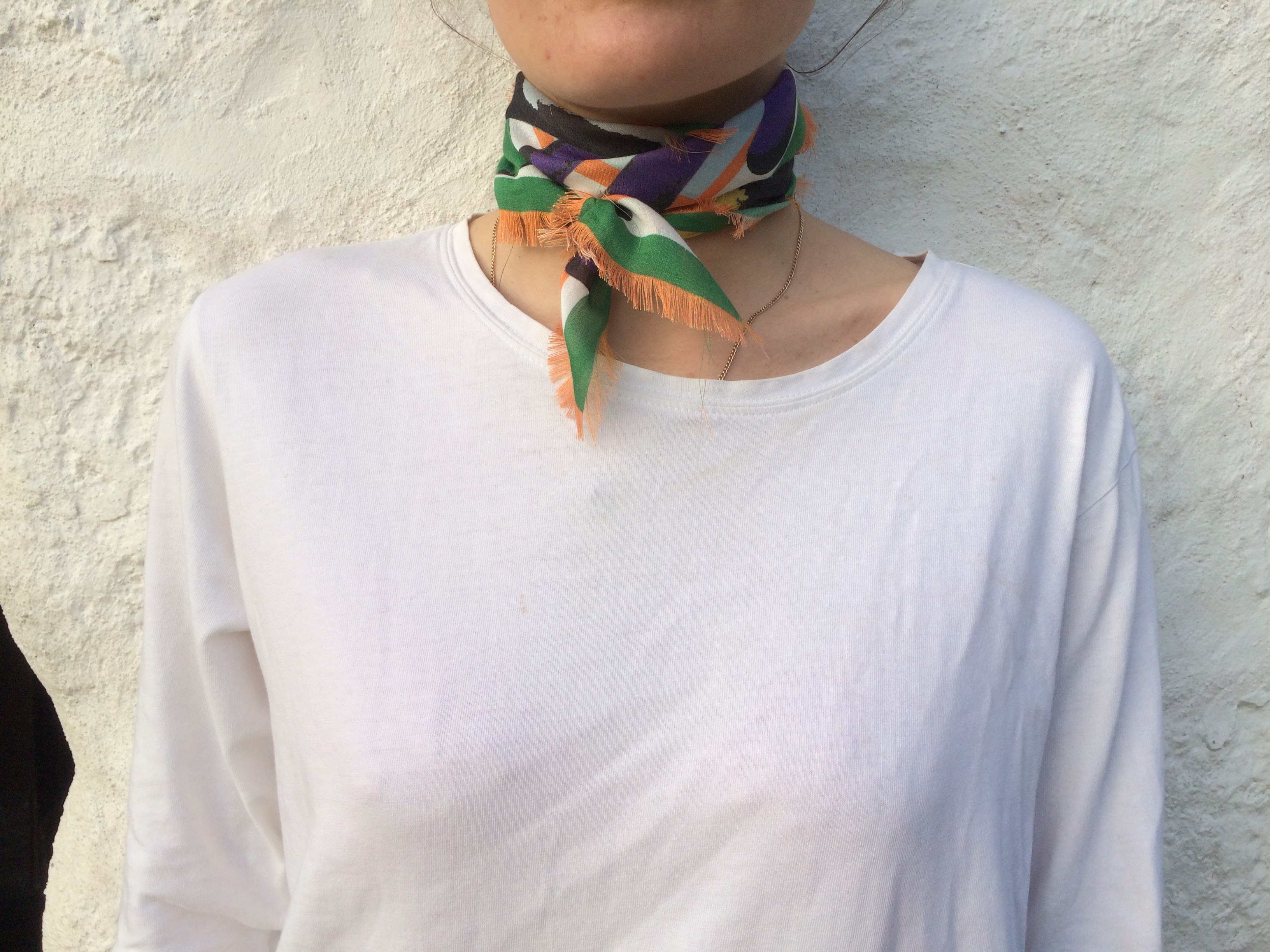 We're offering a limited number of the prize-winning entry in our headwrap competition by Crizanne Bracken.
They've been produced (for the sake of affordability!) at neckerchief size – 60cm x 60cm.
They're on silk modal and have an eyelash finish.
£20 including packing and postage.