The power of the stitch: embroidered landscapes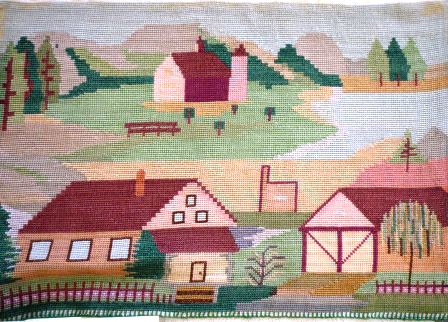 For pictures and news visit the project blog.
 We've been looking at the ways a shared interest in needlework and embroidery can break down social and cultural barriers and bring very diverse groups of people together. This followed on from the competition we ran in 2007 (the 60th anniversary of Indian independence) to create a British sari.  (Click here for more on that.)
A glimpse of an extraordinary collection of embroidered landscapes owned by Glynn Christian, Britain's first tv chef and a historical novelist. They have been collected over the decades, bought in markets and junk shops. "
Glyn Christian took part in our project Stitch. More on our blog .