Our new fundraising page….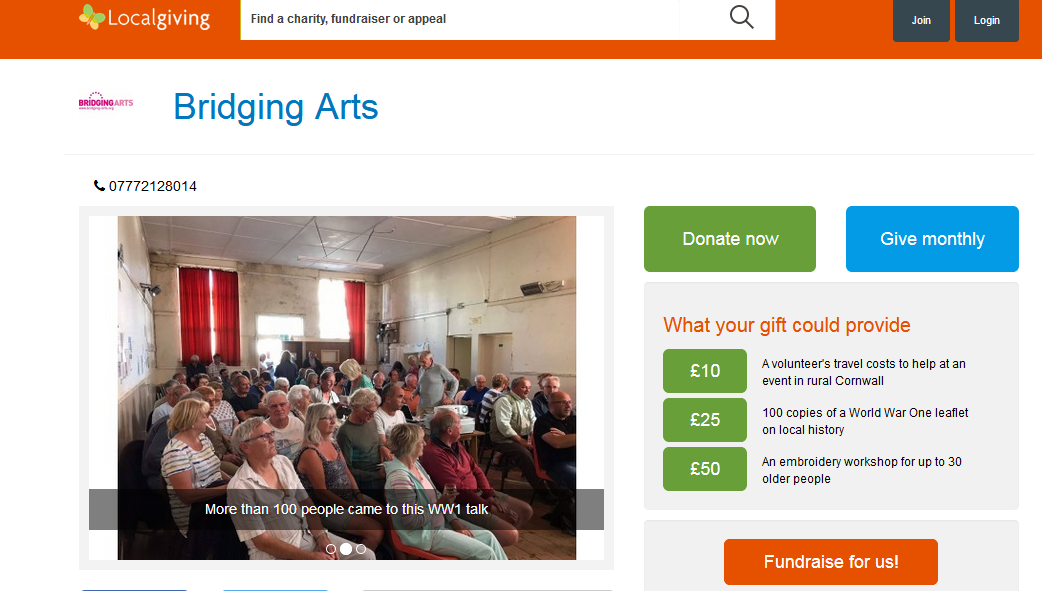 We now have a dedicated fundraising page that we're planning to use for Crowdfunding for one-off costs.
Traditionally, we've depended on grant funding to finance the bulk of our projects.
But recently our work – particularly around the centenary of World War One – has taken off in so many unexpected directions that cannot be covered by the original grant funding (from the Heritage Lottery Fund).
We thought it would be a shame not to pursue very interesting ideas… So….  here we go.
News of our first Crowdfunding project up will appear on our LocalGiving page shortly.