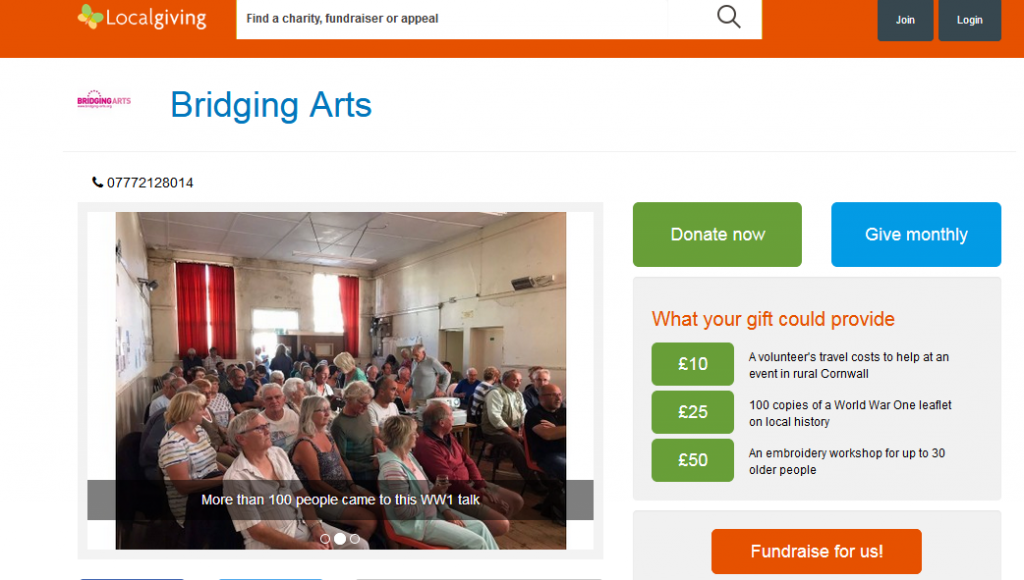 We depend on grants and charitable donations to cover our running costs. We keep costs at a minimum so that as much as possible is spent on projects – but there is always a need to fund e.g. insurance for exhibitions or volunteers' travel costs.
If you're thinking of making a donation. … it's easiest to pay it into our dedicated fundraising page. That way we can process the funds and claim much-needed GiftAid. Click here to access the page.
If you prefer to donate via PayPal, please click on the button below to donate via PayPal.
Another easy way to support our work is to buy online by using Easyfundraising. Just create an account there, and any time you shop with participating retailers, a percentage of your purchase is donated to Bridging Arts. Go to https://www.easyfundraising.org.uk/user_login/ and choose Bridging Arts as your good cause. It is surprising how quickly these contributions can mount up.
You could also help by volunteering. We are always keen to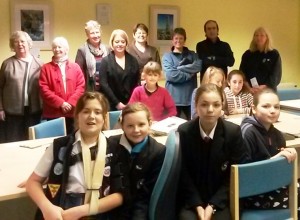 hear from you. Just email info@bridging-arts.com or call 07772 128014.