Stitch – the project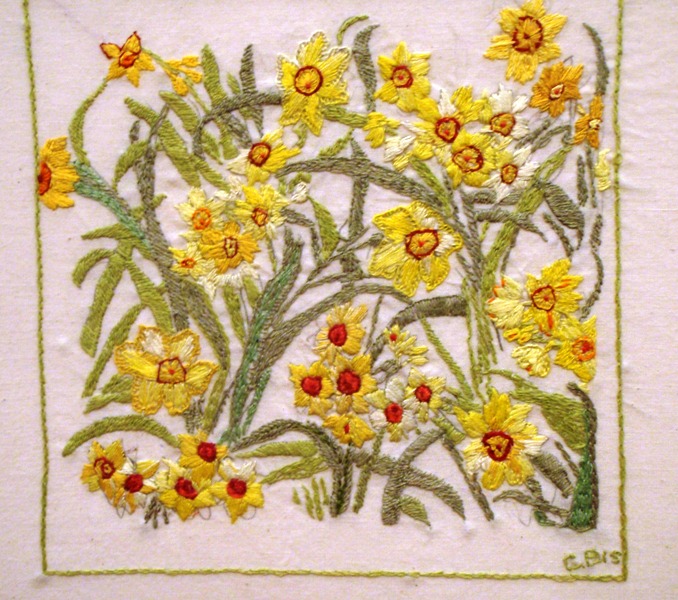 For pictures and news visit the project blog.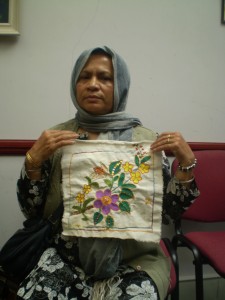 Our project STITCH is about the ways needlework and embroidery can break down social and cultural barriers and bring very different groups of people together – people who might otherwise never meet, in fact. We're currently exploring ways of taking the project further and doing more work with elderly and isolated older people.  We'll be adapting the Sewing Packs we originally used in interfaith workshops.
It started with The British Sari Story, a competition we ran in 2007 (the 60th anniversary of Indian independence) to create a British version of the sari.  (Click here for more on that.)
Since we've worked in residential homes for the elderly in London, schools and with groups of women of very different backgrounds with the aim of building bridges through a shared interest in embroidery.
In partnership with the Royal School of Needlework. we worked with groups of Muslim and non-Muslim women across London, studying traditional embroidery and creating new work. Filmmaker Monica Alcazar recorded a session in Harrow  on YouTube.
Pictures tell the story 
Here are photographs of Restart 50+, a group of retired Bangladeshi women from Tooting, visiting the V&A.
Click here to see women from the Katherine Lowe Settlement, Battersea, visiting the Royal School of Needlework's collection at Hampton Court Palace.