A snapshot of 'dancercise'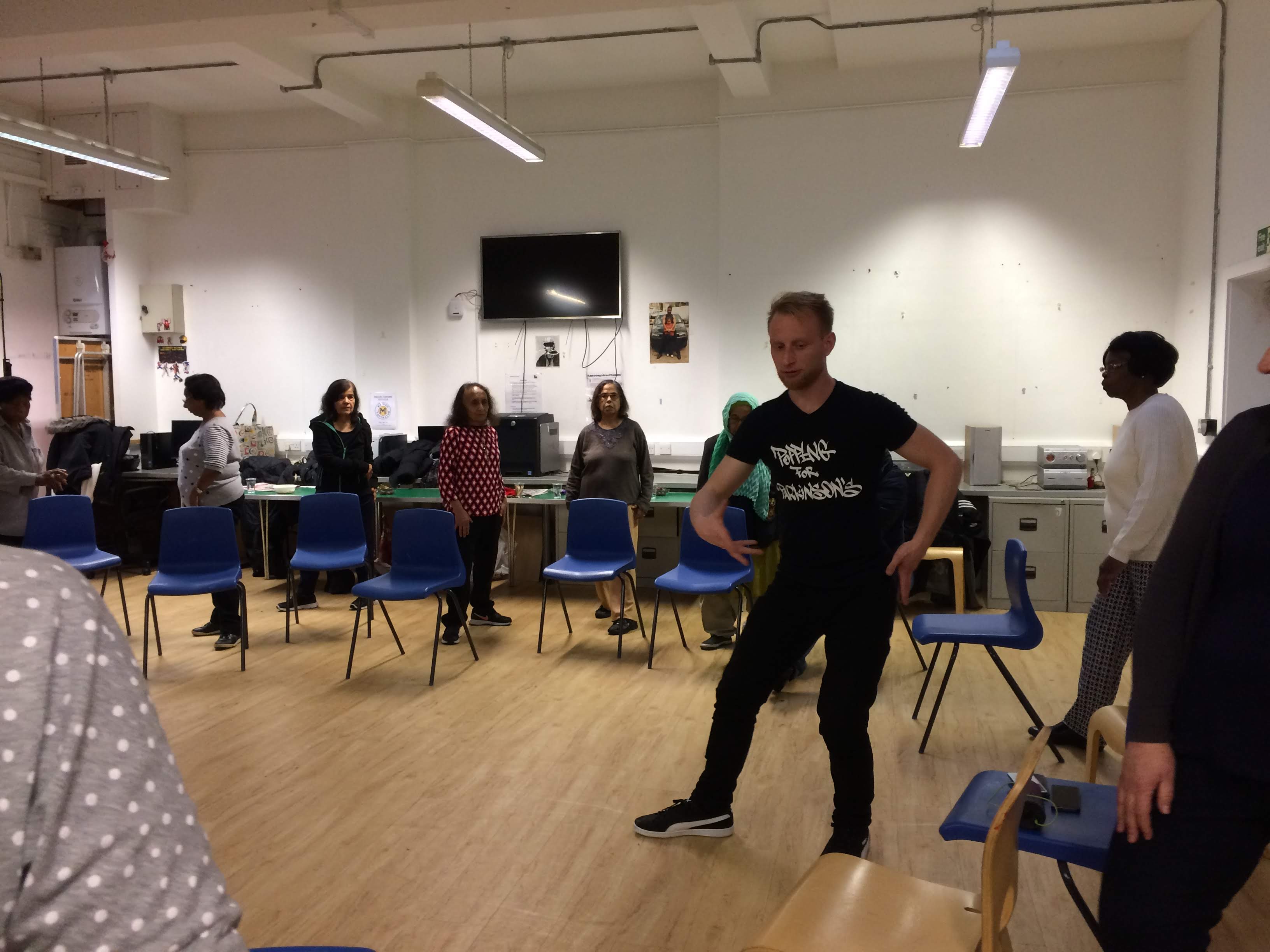 'Dancercise' is hard to say…. but the name says it all. Here are photos of a recent session at the Masbro Centre, Hammersmith, London. Dancer Simone Sistarelli is working with the Elders' group.
The idea was to teach people a few simple movements that they could practice at home daily. They could practice the movements to keep fit – and also have fun. And dance….! As happened at this session.
We're lucky to have funding from Localgiving's Magic Grants to organise this very popular activity. More in January.