Bags carried by the homeless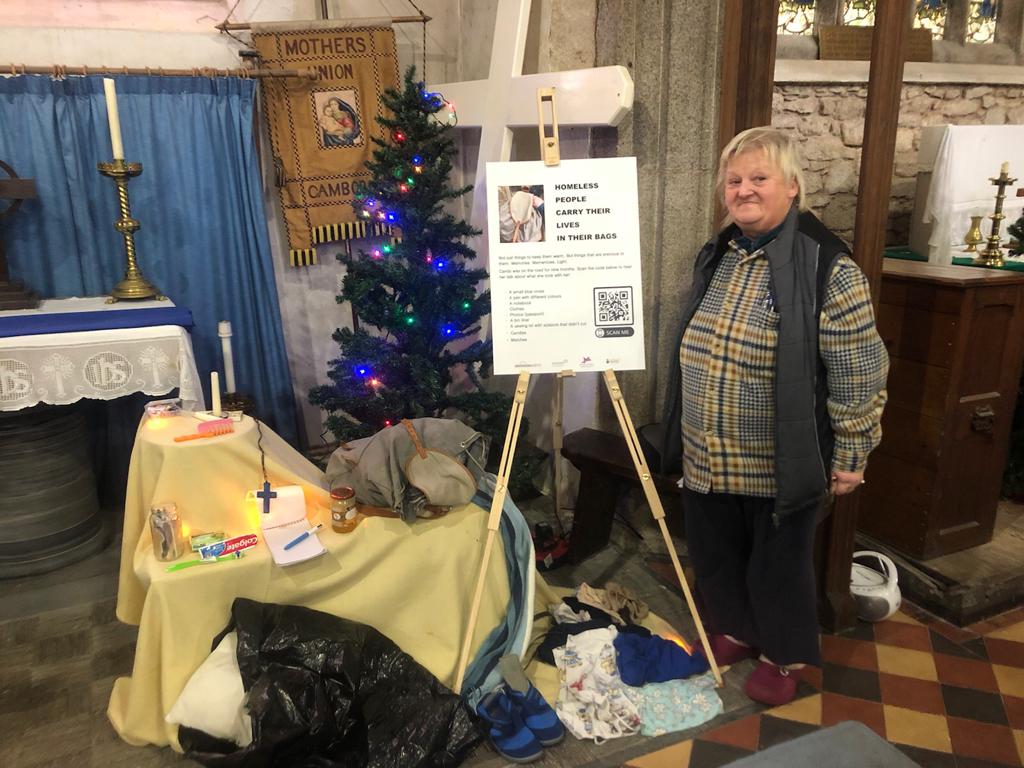 We actually met Candy as part of our work on migration. We've been looking at suitcases and bags carried by people on the move – migrants, whether economic migrants or simply people travelling long distances and crossing borders to make a new life elsewhere.
But we realised other people too pack bags to take on long journeys: people like Candy, the homeless, those who find themselves without a roof over their head.
What they pack in the bag they carry – whether this is a backpack, bin bag or shopping trolley – reveals much about their lives and the challenges they face.
Candy, now living in Camborne in west Cornwall, was on the road for nine months. She still has the backpack that she set off with. Click on the links above to hear what she took with her, why, and the difficulties she encountered. Candy took a small grey/blue back pack. In it was:
A small blue cross
A pen with different colours
Clothes
Photos (passport)
A bin liner
A sewing kit with a scissors that didn't cut
Candles
Matches