Crimson Harvest – war in the former Yugoslavia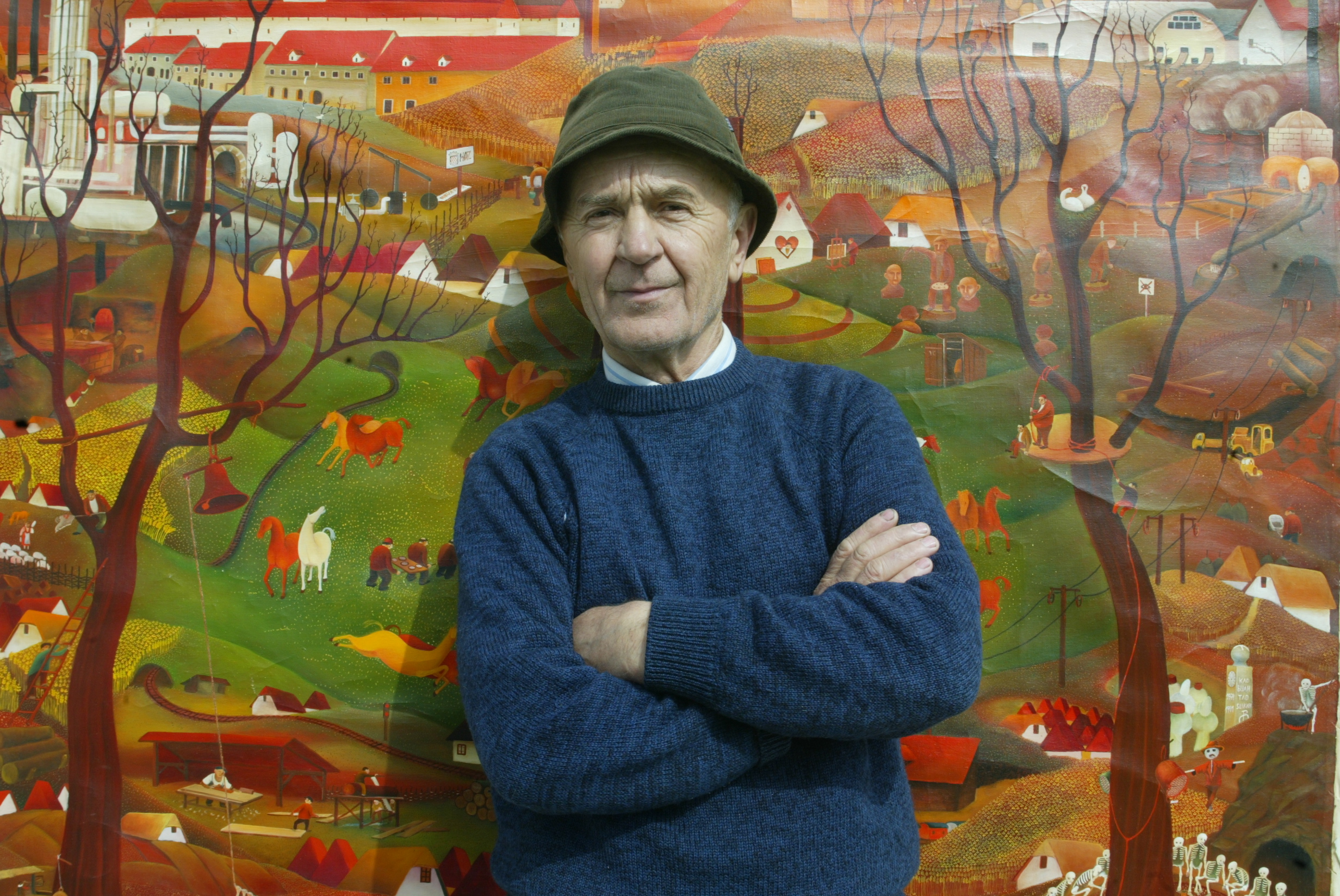 Crimson Harvest was Bridging Arts' first project in Refugee Week 2004 at St James's Church, Piccadilly, London. It presented the work of the Bosnian artist Pero Mandić.
Mandić was well-known before the Bosnian war but lost everything in the conflict when he fled to Novi Sad, northern Serbia. His paintings of peace and war explore both his story and the story of life in Bosnia, before and after the war. He shows people from different ethnic groups and religions living peacefully side by side in rural villages. Later these same villages saw cataclysmic scenes of death and destruction.
"If we can make the clever stop and the wise think, then all our efforts will be justified," he says.
Crimson Harvest was originally staged by Bridging Arts with the support of the Ecumenical Humanitarian Organisation (EHO), Novi Sad, Serbia, and the refugee support group BH Community UK. Funding was provided by Arts Council England and Christian Aid. Christian Aid supported Mandić and his family during his early years in Serbia.