Free art workshop in Brixton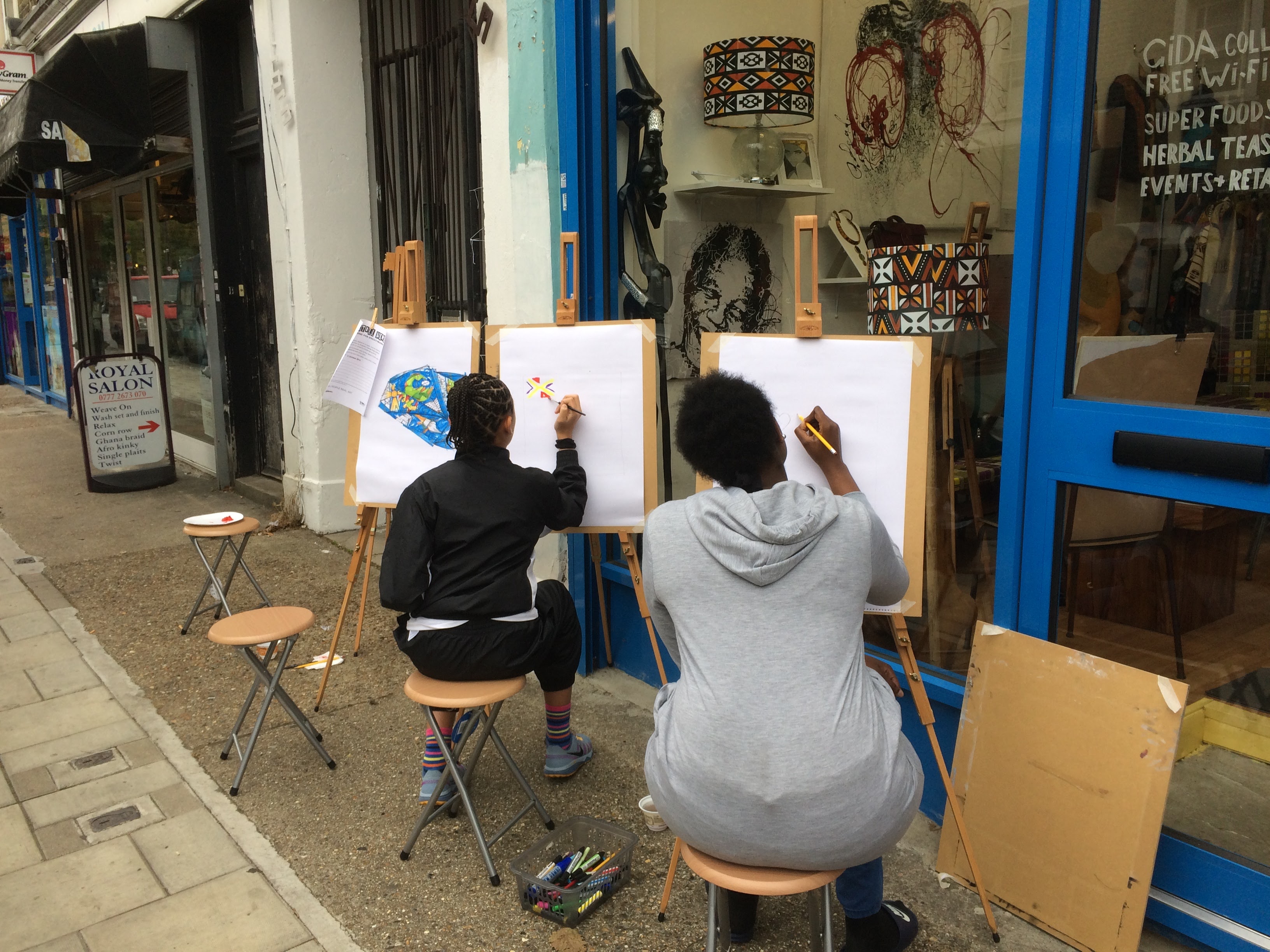 Great to have been in Brixton as part of Black History Month: we teamed up on Saturday 29 October with the fantastic new "GIDA COLLECTIVE" store on Loughborough Road.
This was part of our competition for new designs for Africa's headwrap which closed at the end of October. We're now embarking on the judging process: the winner will be revealed in the New Year.
Gida is at 55 Loughborough Road, Fiveways, Brixton, London,SW9 7TB. For more information, call 0203 583 6387 or email: gidacollective@gmail.com.