French and Cornish schools exchange Christmas messages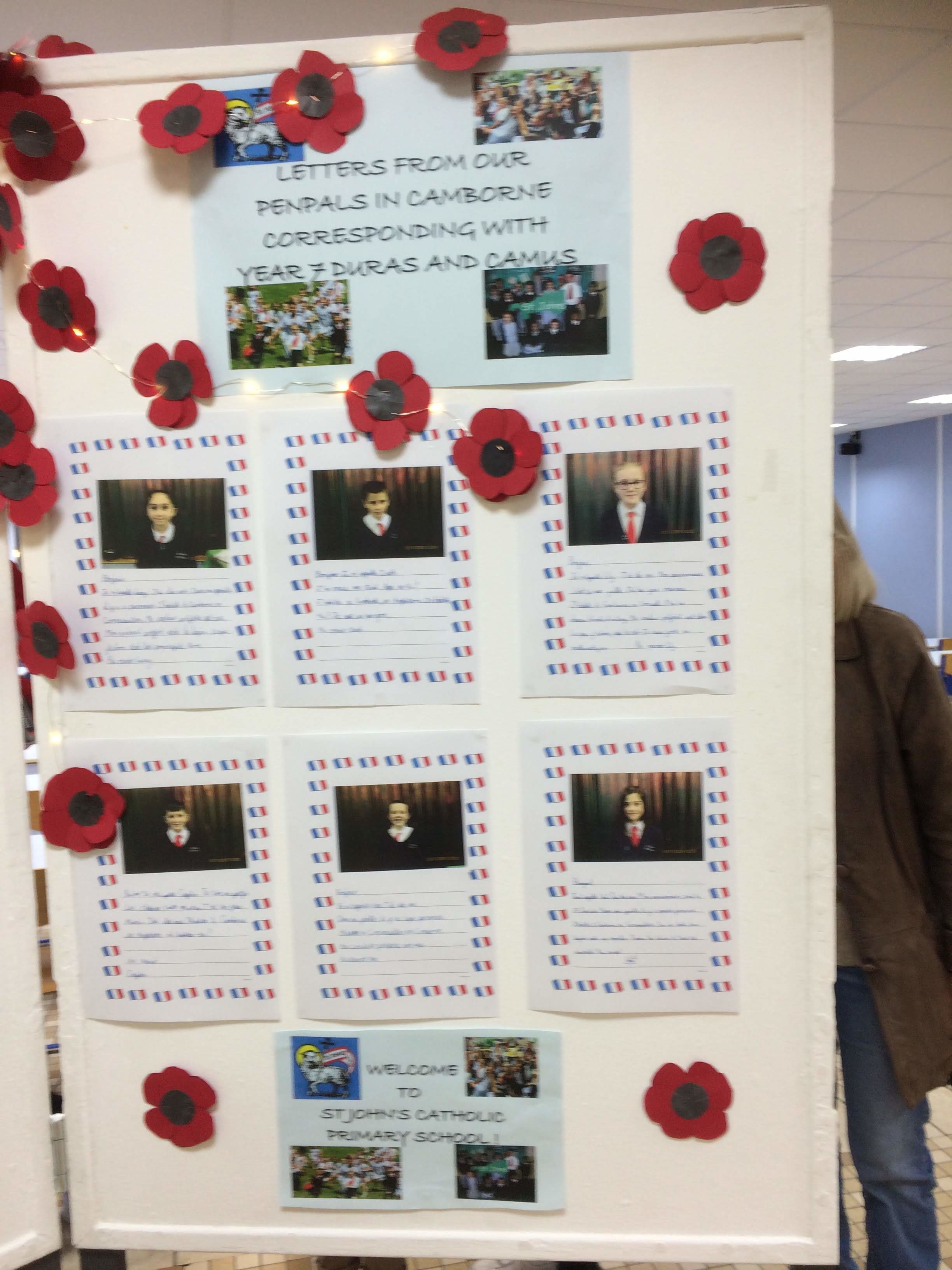 It was lovely today (18 December 2019) to visit St John's Catholic Primary School, Camborne. Cornwall, and pass on a message from another school – very far away, in Estaires, northern France.
Pupils at St John's and the College du Sacre Coeur have been exchanging letters over the past few months. They have also sent each other greetings via video clips! Click here for more from Camborne…    
And here for a message from Estaires ….  
We have discovered that many Cornish soldiers were based in Estaires in World War One – and both we in Cornwall and our counterparts in Estaires have been exploring all these historical links.   The College du Sacre Coeur was turned into a Field Hospital in World War One: many Cornish miners from Camborne and Redruth were in the Royal Army Medical Corps and served in Estaires.
Students in Estaires have created a wonderful exhibition with the letters from Camborne. Back in Camborne, children have been creating Christmas cards and sent them off to their new French penpals….