French school helps rekindle a 100-year-old friendship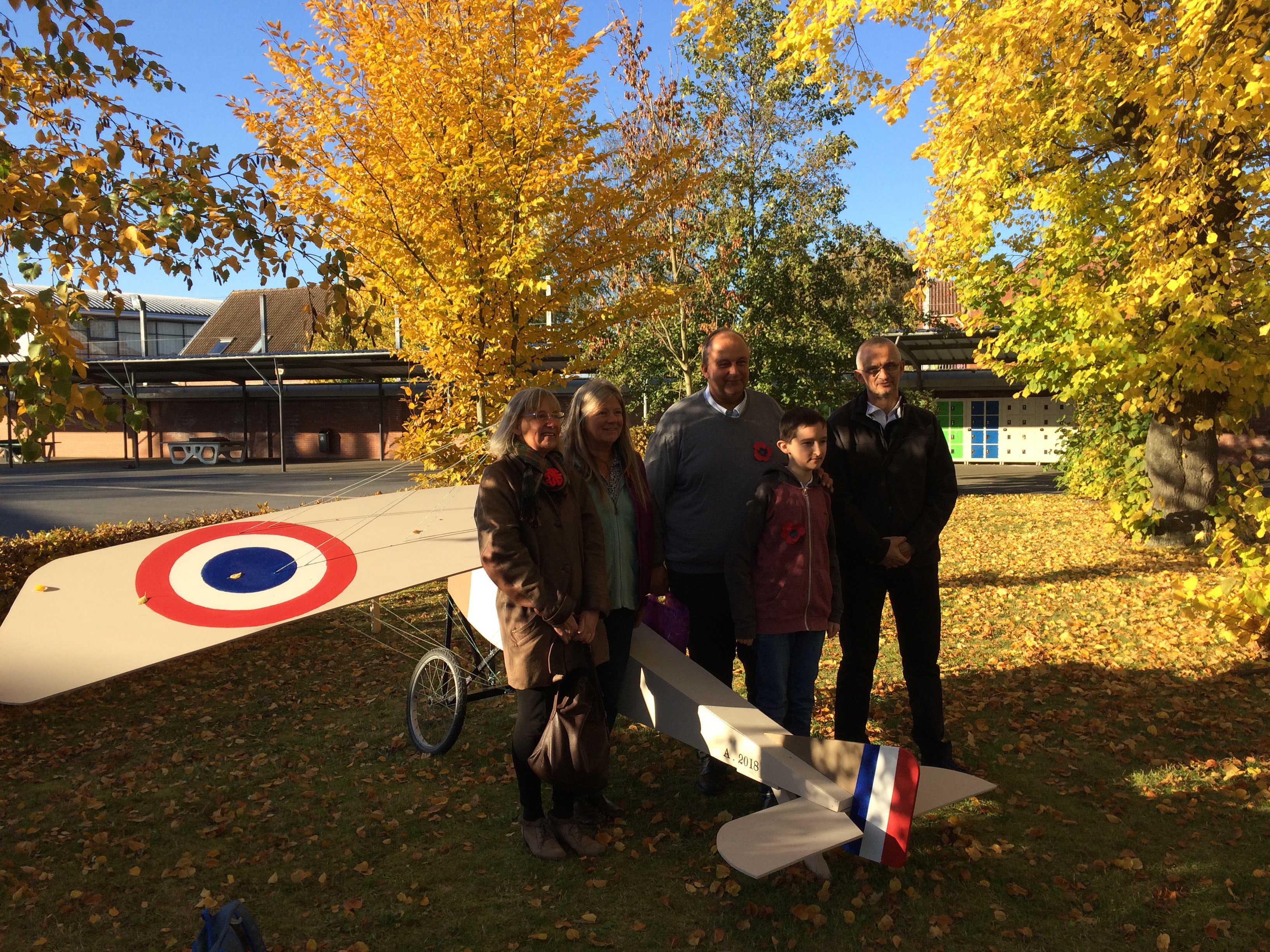 It was a real privilege to be in Estaires, northern France, to mark the centenary of World War One. Students at the College du Sacre-Coeur helped us to bring together the French descendants of the family that billeted a young Cornish soldier in 1914-15 with his granddaughters Alison Pooley and Carmen Saunders. Leslie was one of several Cornish miners from Dolcoath who joined the 25th Field Ambulance as soon as war broke out. They were sent straight out to Estaires, on the Front Line, where they set to work transforming schools into hospitals.
The College du Sacre-Coeur was turned into one of these hospitals. It was there on Friday 9 November that Leslie Pentecost's granddaughters were reunited with the Smagghue family, in whose house he was billeted during the war. Jean Smagghue's grandson, Vincent, is a pupil at the school.
The Pentecost family had saved up hundreds of photographs and postcards over the years – correspondence that the Smagghue family had never seen.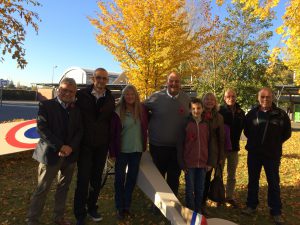 Jean Smagghue, grandfather of two of those present, was serving in the French army at the time and forged a strong friendship with Leslie. A student read out a letter that Jean Smagghue sent his English friend – first in French and then translated. Click here to listen.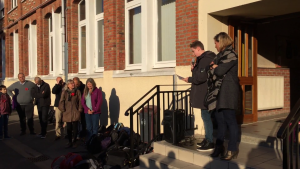 Choirs sang and the school orchestra played: click here to listen.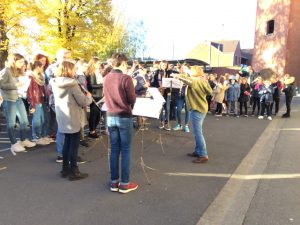 English students at the school, with the help of Alison Pooley, created a brilliant display of the correspondence and postcards telling the story of Leslie's long distance love letters to his sweetheart back in Cornwall. Click here to see a student presenting this to the visitors.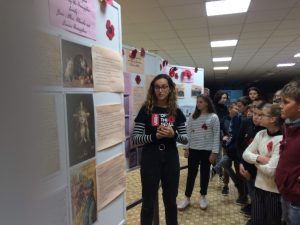 And here to see a student explaining the history.
Estaires Town Hall's communications expert Tony Haverland made a film of the whole event: click here to view.