Medieval embroidery at the V&A Museum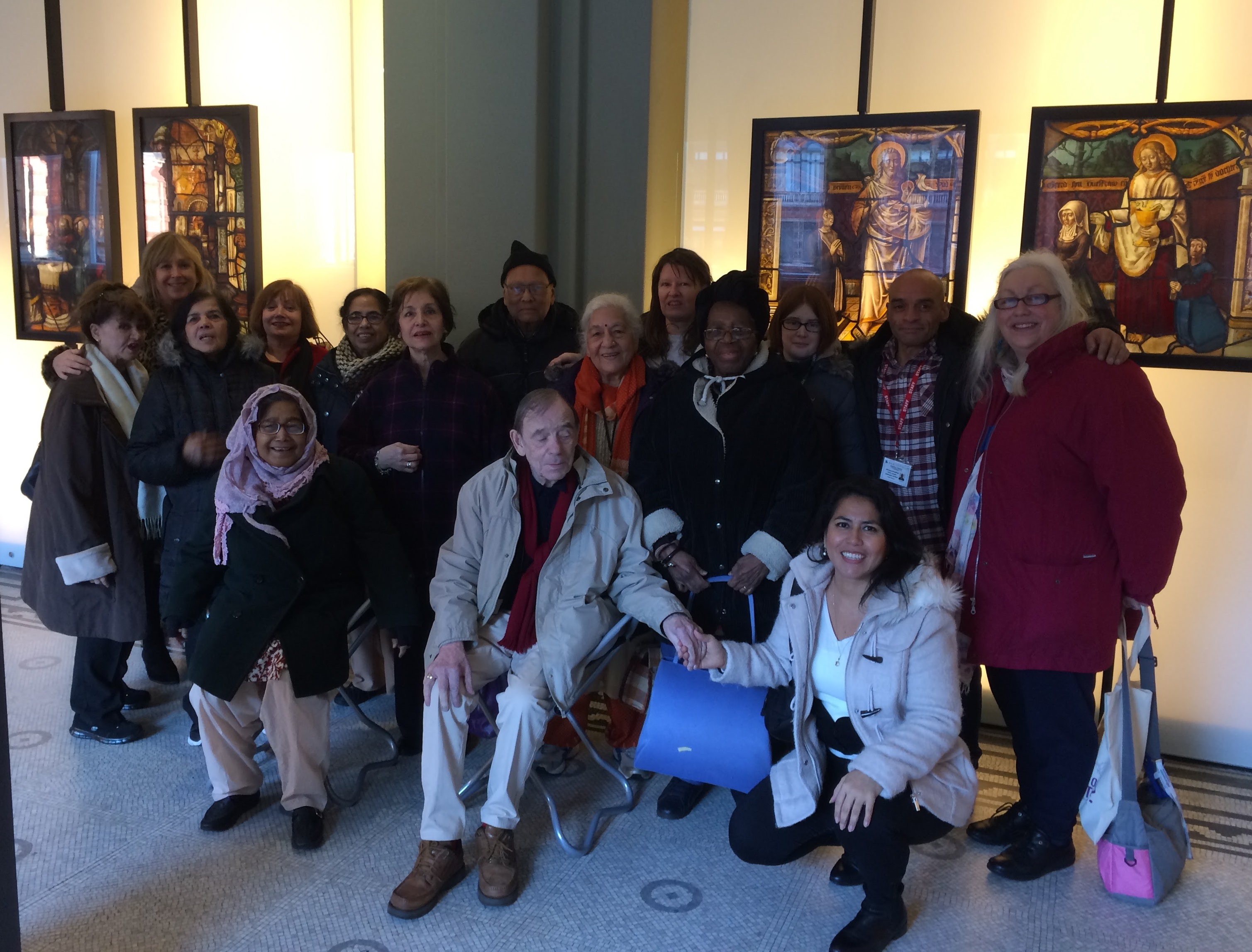 Great to visit the V&A Museum today with our embroidery group from the Masbro Centre, Hammersmith. We went to see Opus Anglicanum – an exhibition showcasing English embroidery from the early Middle Ages.
Our volunteer Katrina Williams has been working hard at the Masbro Centre with the group on various designs over the past months. Katrina here pictured far right: huge thanks, Katrina – and to Martha Romero, group organiser.