More dance in Hammersmith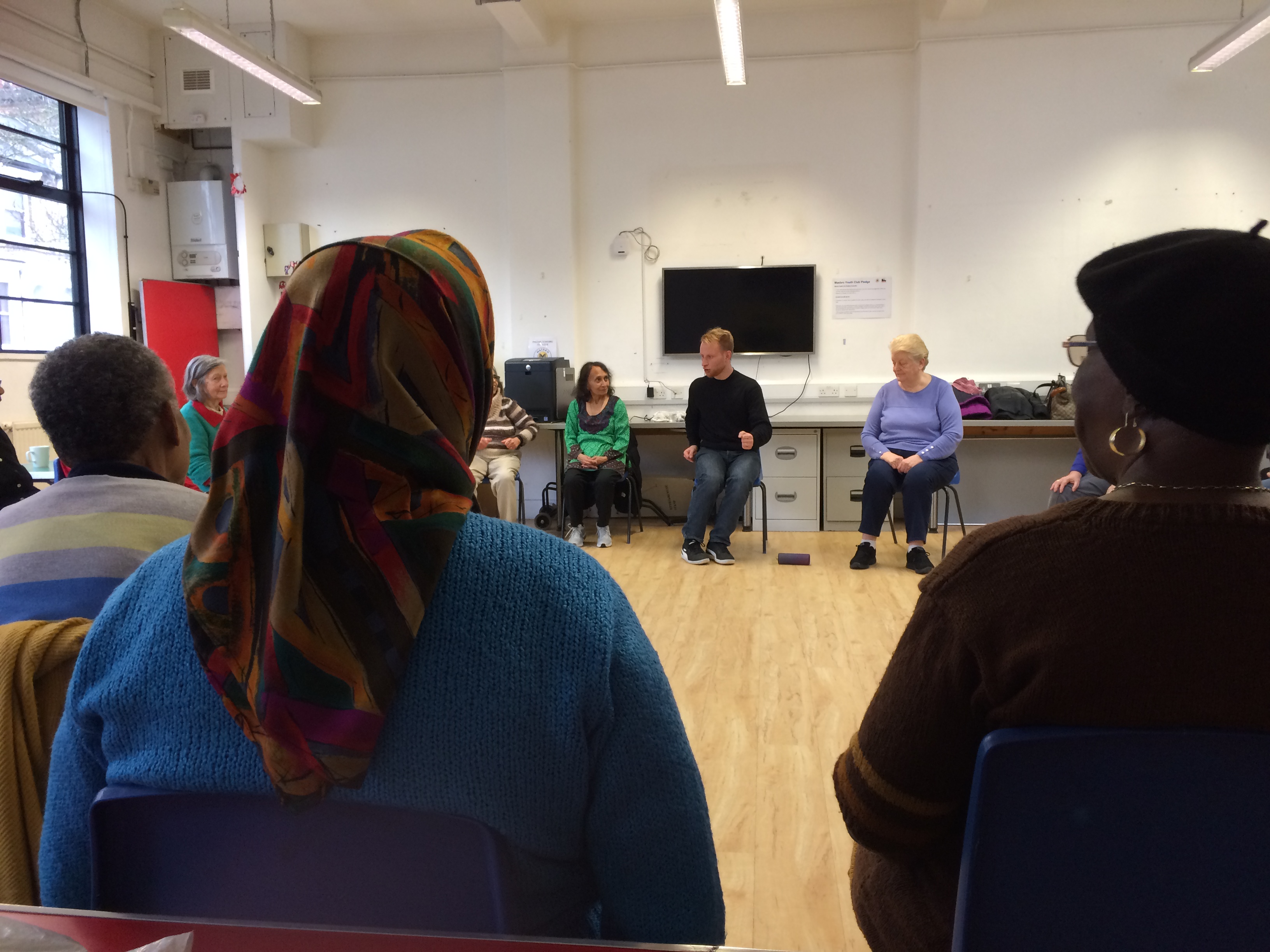 It was great to see Italian dancer Simone Sistarelli again yesterday (29 January 2019) for another dance class with people attending the Elders' Project at the Masbro Centre in Hammersmith, London.
Click here to watch a short clip. Simone started with warm-up exercises then moved on to dance.
"Research shows that dance is a bit like medecine," he said. "You take pills twice a day to get better – you should dance twice a day. That way, you'd really feel the benefit. It's important to practise, just like in any other field."
We are fortunate to have received funding from Localgiving's Magic Little Grants for this final class in a series.
This is the last session for the time being. But we're hoping to find funding for more as the benefits were so obvious, and everyone enjoyed it so much.