Our new migration map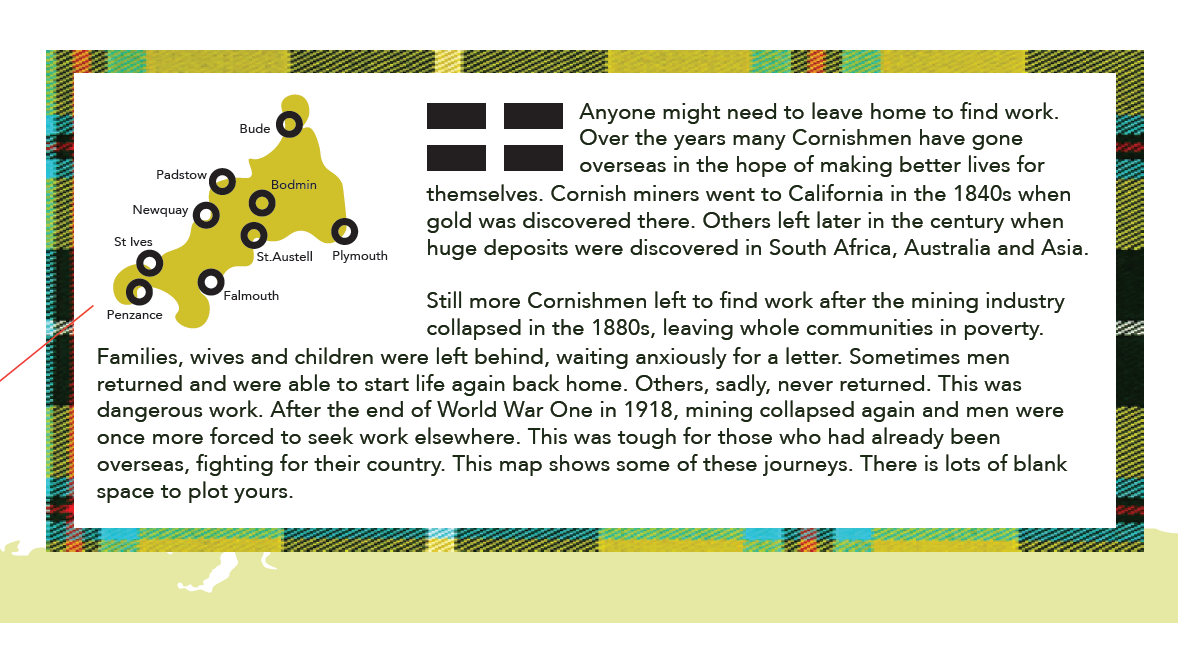 Searching the world for work …. Our new map for schools, community groups and churches is ready. Each continent presents the story of a Cornishman who left home and travelled there in the hope of finding work.
Why? To show that we are all on the move and have been throughout history. Migration is not a recent phenomenon.
This is part of our project I PACKED THIS MYSELF with Cornwall Council and the Diocese of Truro. It's aimed at increasing understanding of people from overseas who play a vital role in the Cornish economy.
Here Keno Toriello, the Chilean-born administrator at St Mary's Church, Penzance, helps to put up the map there. Keno has been working with us on the project for the past two years.