Royal Cornwall Hospital nurse films Cornwall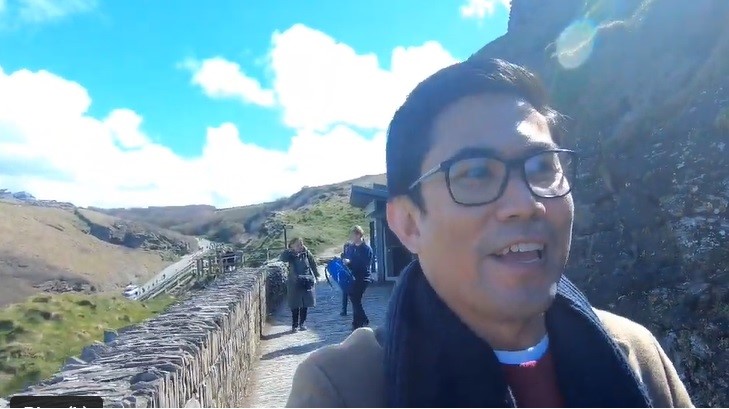 Keen filmmaker Peter Jacob, who attended our photography workshops for international nurses in Cornwall, has been creating videos of his travels around Cornwall. Peter arrived in the county at the end of last year to work at the Royal Cornwall Hospital, Truro.
He is originally from the Phillipines – and his video diaries record his thoughts and experience in the UK. Here he films a trip with friends to Tintagel – and even gives tips for the bus ride there! Peter, like other international nurses who work with him, have been recording their impressions of Cornwall in our project THROUGH MY LENS. They've been creating photos for themselves – and also for their families back home. And for patients in the hospital – and the wider community.
For Peter's own personal perspective, please see the film about Tintagel below. Here is the link to his film about Perranporth. Here is the film about his trip to St Ives (the first time he had travelled by himself in Cornwall. And to watch his film about his trip to Kynance Cove (with a wonderful picnic at the end) click here.