Sequins, decoupage and PVA glue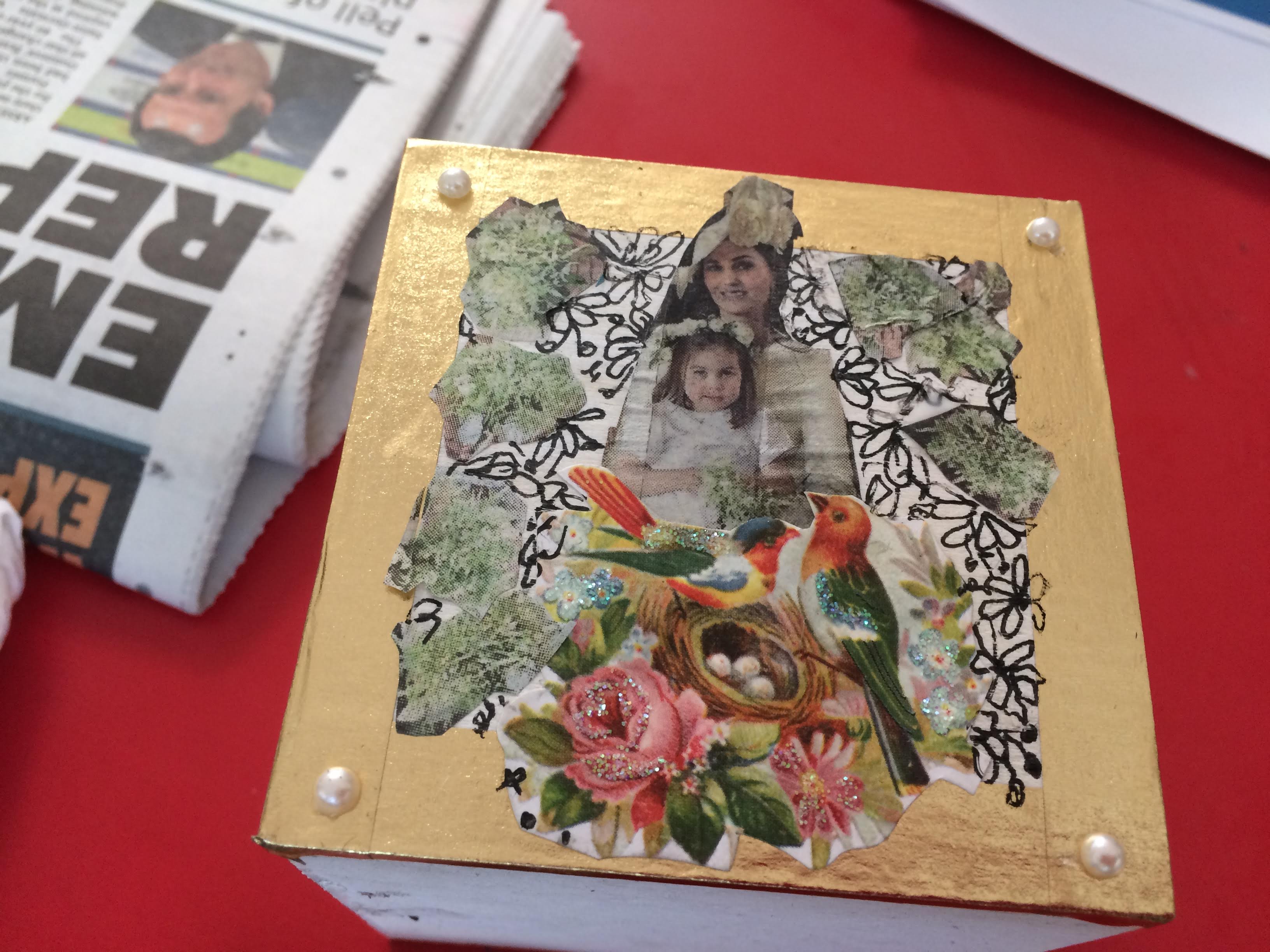 A great workshop today (Tuesday 22 May 2018) with the Elders' Group at the Masbro Centre, Hammermith, London. This followed on from our visit to the Wallace Collection last month when we created boxes from gold cardboard.
This time, led by Bridging Arts volunteer Katrina Williams, the group created decoupage wooden boxes. The results were stunning.