Winner skateboard design competition 2016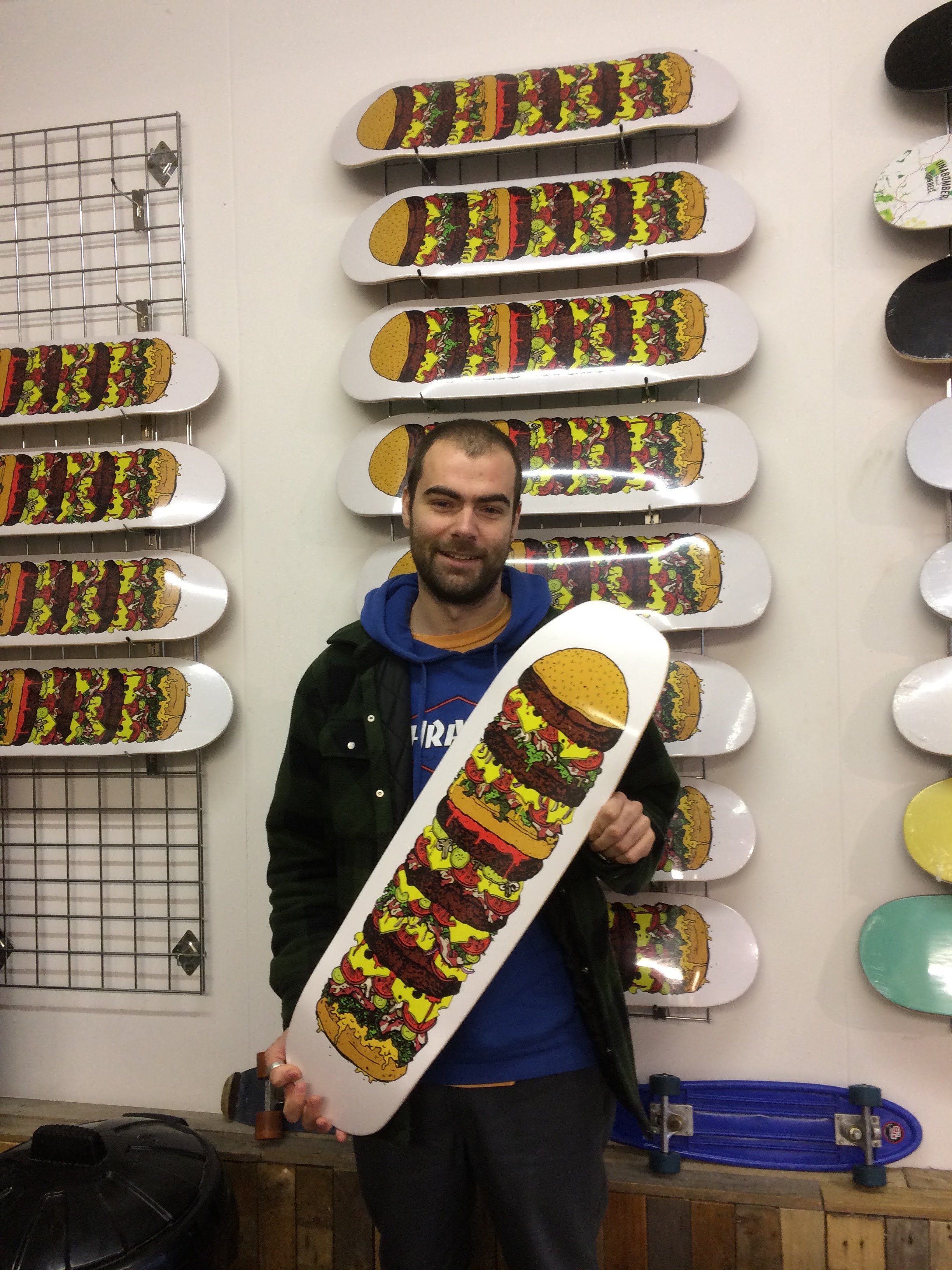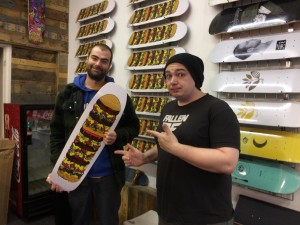 Cornish skateboarder Max Whetter – who was flipping burgers at the time to finance his art – won the 2016 Whatever It Takes competition. His design featured a tower of burgers, buns and relish reflecting his life in the kitchen.
Max, aged 27 at the time, was born in Truro and now lives in Newquay. "The reason that my drawing is based on food is that living in a Cornish seaside town, half of my time is spent working in kitchens cooking burgers for tourists on holiday," he says. "The other half is spent skateboarding. So a food-based deck design seemed appropriate to me."
Max started to sell his drawings on the internet early in 2016 to raise enough money to buy a new skateboard. He also entered the Whatever It Takes competition – getting a free trial of Photoshop from the internet and learning how to use it via Youtube videos. He has since gone on to study art at Falmouth University.
Roots Skateboard Shop, then on Trelowarren Street in Camborne, sold Max's boards and displayed others created in a previous competition in 2012.
"This competition is really important because it gives artists a different way in which they can express their creations," said Roots owner Tom Hudson. "Hopefully it will inspire kids in the future."
THE BACKGROUND
WHATEVER IT TAKES was run by Bridging Arts in partnership with Roots Skate Shop (now sadly closed) in Camborne.
The project was launched in 2012 with the support of skateboarder Nick Jensen. An exhibition of the winning boards was held at Heartlands, Pool, near Camborne. For more, go to https://bridging-arts.org/whatever-it-takes-the-project/