Local heroes' stories: looking at a church war memorial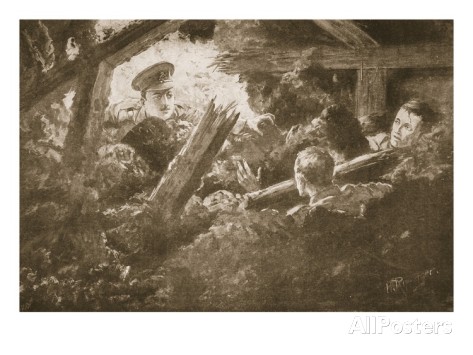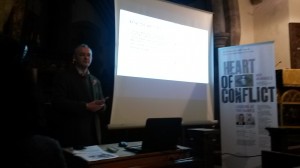 As part of Heart of Conflict, we staged a free event at Penponds Church near Camborne, Cornwall, on Friday 6 November 2015 to mark Remembrance Day. Local historians Craig-Carey Clinch and Carol Richards presented their research into names on the World War One memorial there.
This is an unusual monument as it is in the church porch, and has the names of men attending Camborne School of Mines as well as those living in the village and surrounding areas at the time. One of the School of Mines students was Cecil Calvert who was recommended for a medal for his incredible bravery in digging out a trapped man from a tunnel with his bare hands to avoid being heard by the German troops above. Tragically he died in another fearless rescue attempt before receiving the award.
There was also a chance to examine World War One artefacts relating to local heroes, collected by local historian Valerie Grigg, and the medals belonging to the grandfather of David Thomas, who runs Cornwall Records Office.