Unveiling a WW1 memorial in Penponds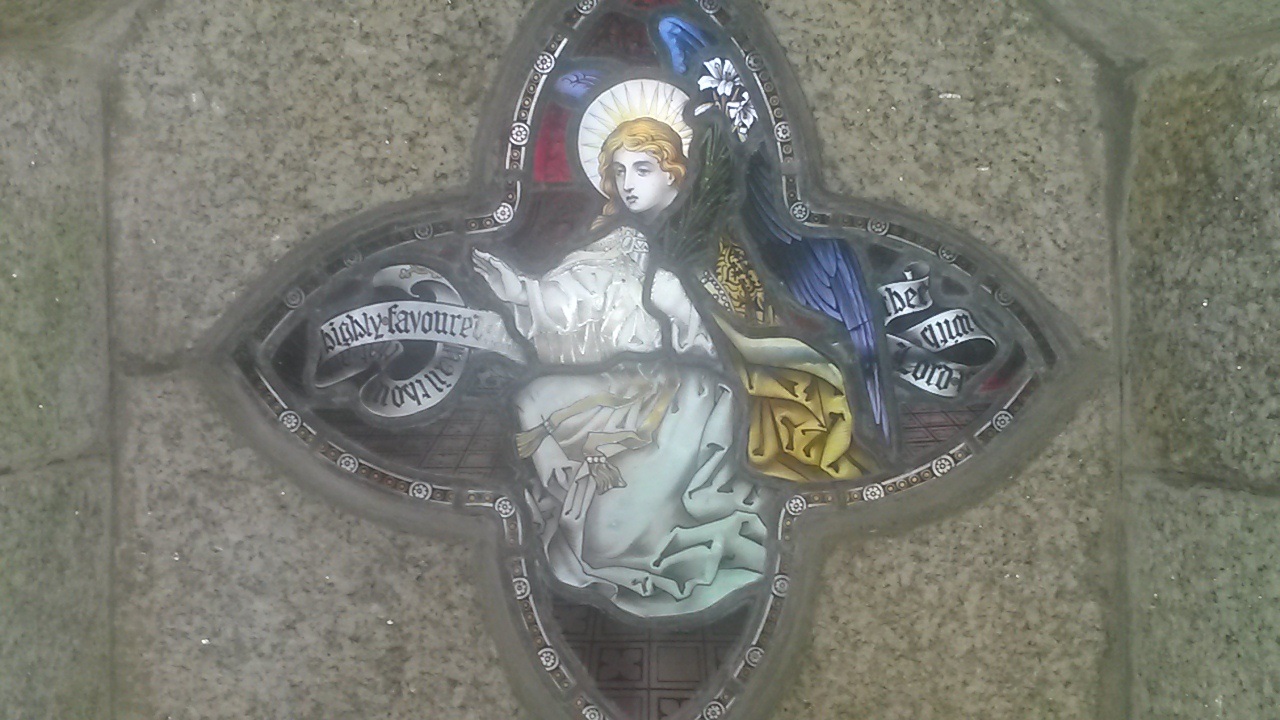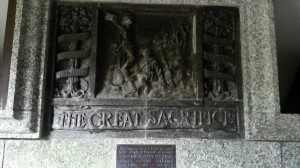 As part of our project Heart of Conflict, we've been looking at local World War One history. Now the centenary of the conflict has passed, we're looking at the years immediately after the war. Many memorials were unveiled then, as people remembered all those who died.
In Penponds, the War Memorial is unusual in that it is in the fabric of the church i.e. the porch, rather than outside.
It was designed by Canon James Sims Carah who was vicar of the parish from 1896 to 1935. Canon Carah, a local man, was responsible for the impressive oak carvings, windows and bench ends in the church today. Originally the building, consecrated in 1854, had a stark and plain granite interior.
Canon Carah, who grew up in Praze, had a vision of something very different. He worked tirelessly to create a building with a splendid fabric and interior, very much in a High Church tradition.
The porch, dedicated in December 1922, was part of this. Canon Carah explained at the time.
The idea was to turn 'the present porch, as far as possible, into a sort of chapel commemorating all those who gave their lives for us," he told the local paper. A total of £300, a large sum at the time, was raised to create it – the equivalent of about £10,000 today.
It was intended to commemorate not only men from Penponds who died in the conflict, but also those who died who were connected in any way with the church and congregation. There are names of men who were studying at Camborne School of Mines, as well as those from local families.
The whole of the main porch was relined in granite in which were inserted four panels of Swedish marble, inscribed with the names of those who died.
Above the marble are carved panels of polyphant stone (also known as 'Cornish soapstone'). One panel is called 'The Great Sacrifice' and has the inscription 'No man has greater love than this'.
The other shows St Edward, St George and St Michael, said to be the guardian saints of soldiers.
On the roof in gold letters there are the words 'Lord who dost our souls redeem, Grant blessed Requiem.' All the work was done locally – apart from the stone carved panels which were sent away to be completed.
A new gate to the porch was made of wrought iron and a new lamp was donated by a Miss Holman (sadly this has since been stolen). The Holmans were a rich and influential family locally at the time.