Visit to Redruth Boys Brigade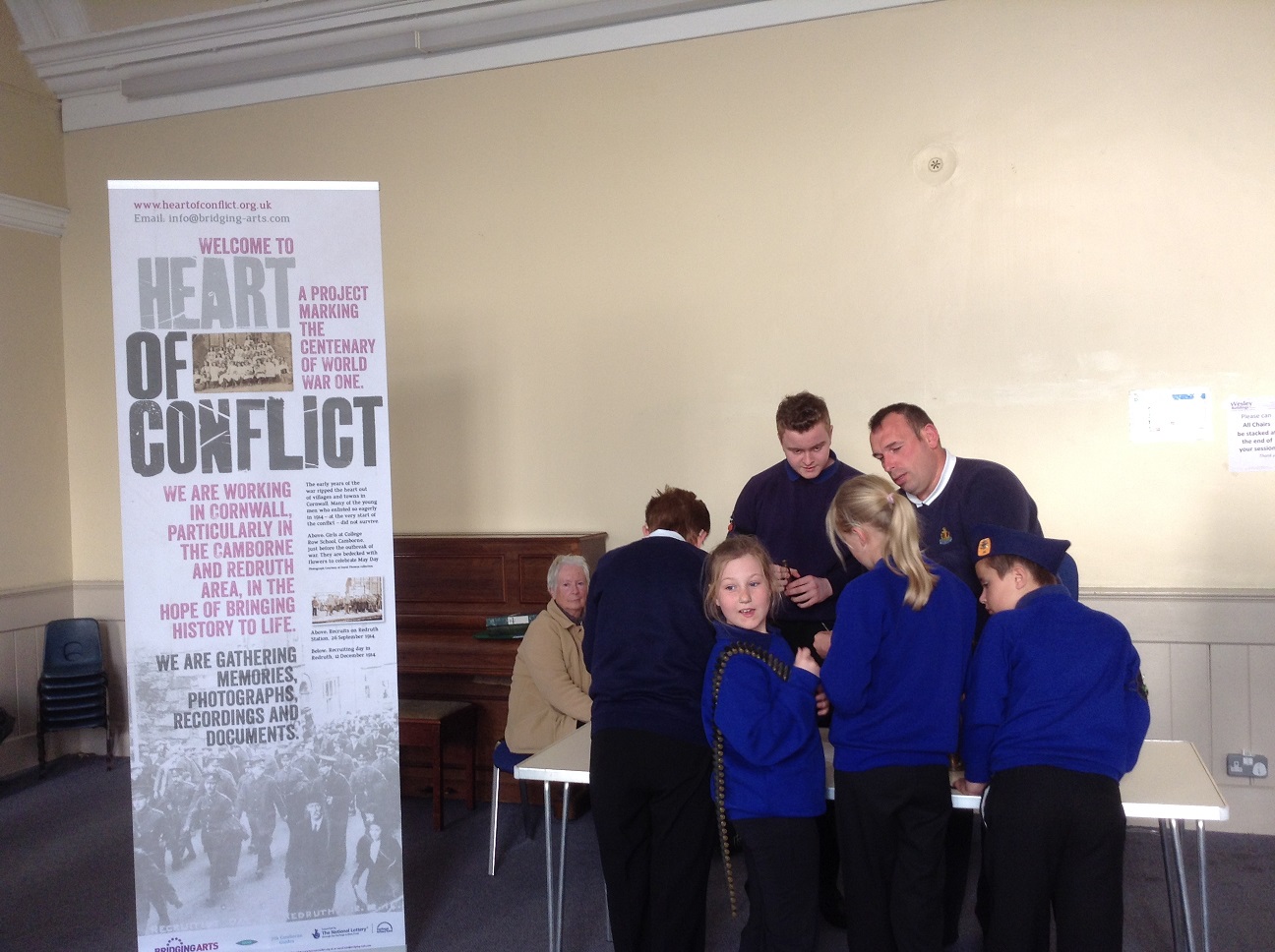 Heart of Conflict visits the Boys' Brigade in Redruth
One hundred years on from the start of World War One: letters written by members of Redruth Wesleyan Young Men's Bible Club are returning to the Chapel as part of our Heart of Conflict project in Cornwall marking the centenary of World War One. In total, 150 members of the Bible Class signed up and went off to fight. Letters written back by several are held by Cornwall Records Office, Truro and were on display at our Heart of Conflict exhibition in Redruth in February. On Thursday 22 April, we took the letters back to show the current generation of young people at the Chapel. Besides the letters, local historian Valerie Grigg of Camborne will show her collection of World War One artefacts.
One letter is from Chester Trelease, a member of the class who had emigrated to Australia and signed up from there. He was killed in France in 1918. His name is on the grave of his mother, who died two years earlier. in St Euny churchyard, Redruth,
Heart of Conflict is funded by the Heritage Lottery Fund.