Feedback from dance sessions with older people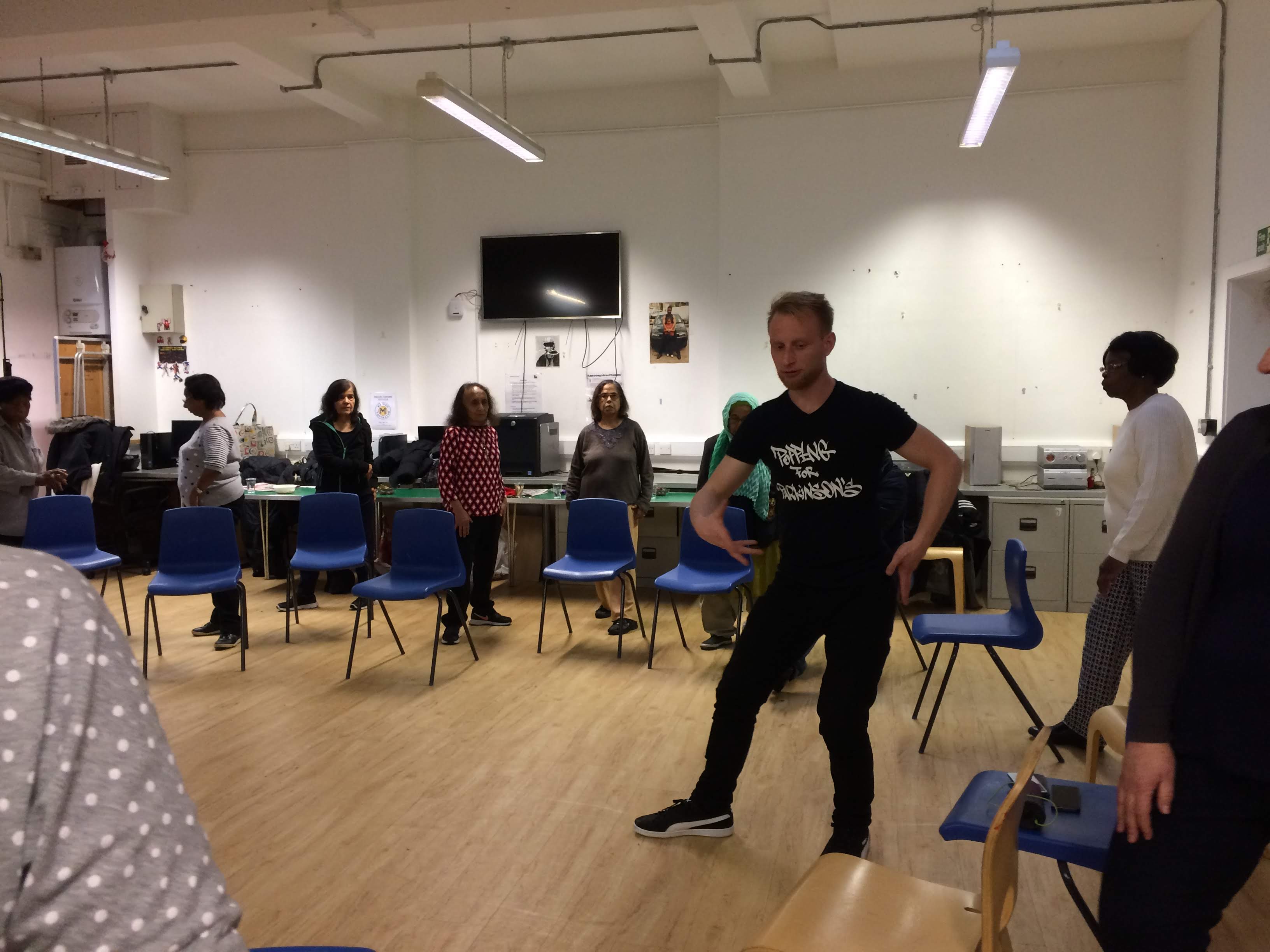 Thanks to a grant from Localgiving's Magic Little Grants programme, we were able to stage dance/exercise sessions for up to 30 older people at the Masbro Centre, Hammersith, London. The Centre runs a befriending service for isolated and disadvantaged older people.These sessions were led by Italian dancer Simone Sistarelli. He started with simple warm up movements for everyone including people whose mobility was impaired.- Then he ended with a full dance session. The idea was for people to learn simple exercises and positions that they could practise at home.
The elders who participated in the classes said that they thoroughly enjoyed them and wanted more. They enjoyed Simone's approach which made exercise 'fun'.
He wanted the classes to brighten up the day if everything seemed miserable – and this is what happened. "I don't want to be cheese-y but movement can make you happy. We're going to go crazy and TAKE the happiness!" he said. People particularly enjoyed the dance sequences at the end, and practised between sessions.
""I liked the bit of routine with a funky rhythm. I felt like Michael Jackson. I want to do the Moon Walk next time."
"I found that every part of the body had been exercised."
Elders participating in the dance sessions at the Masbro Centre