Playing For Camborne: top Youth Band visits the Western Front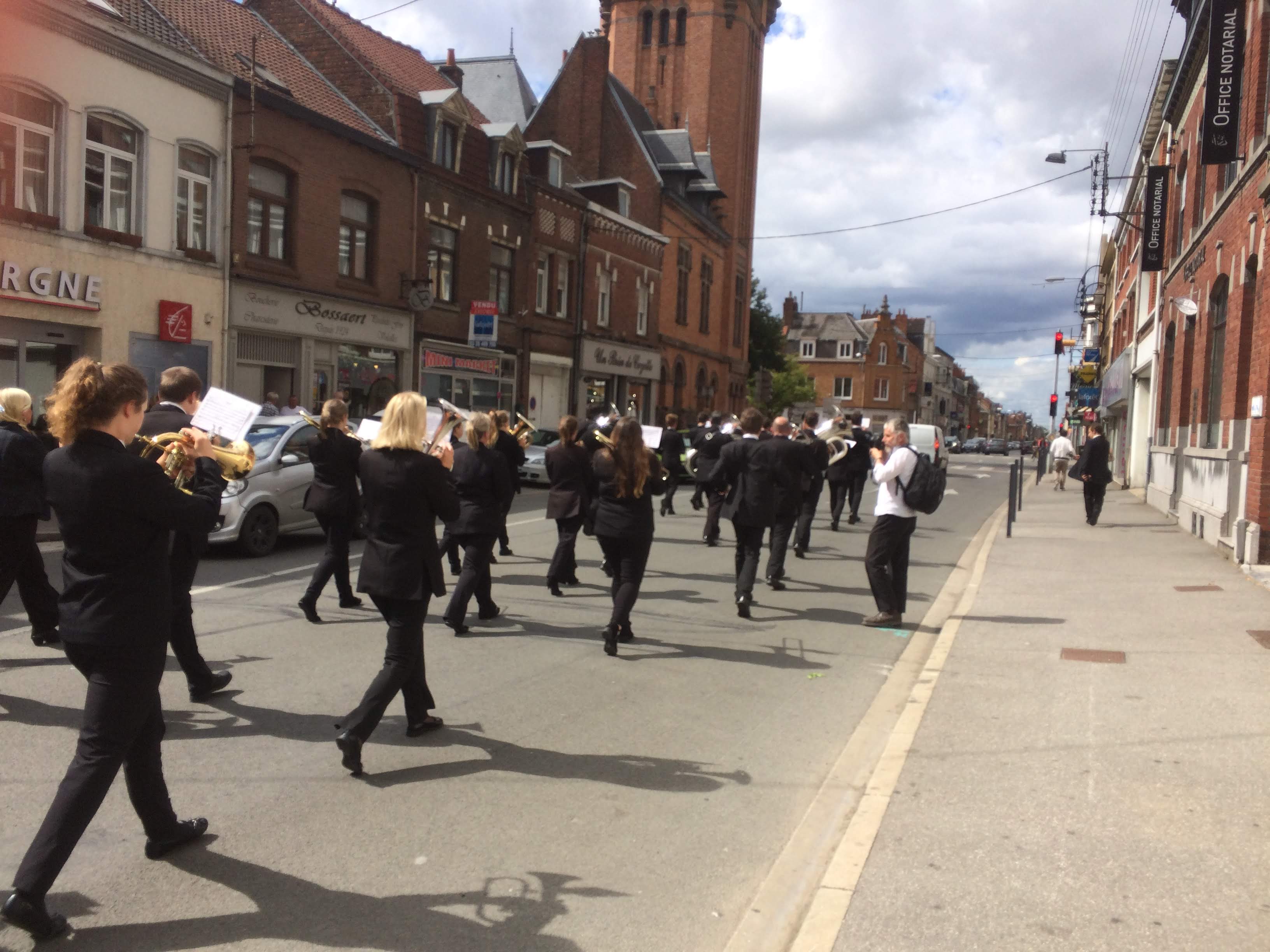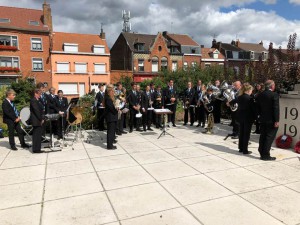 A highlight of 2018 was Camborne Youth Band's trip to France and Belgium. The young musicians took a 100-year-old bugle back to the Western Front belonging to Fred Negus, a Cornishman who signed up in 1914. His great great grandson is in the Band.
This was part of our Heritage Lottery funded project, Heart of Conflict, marking the centenary of World War One. For highlights of the trip, click on the links below.
On Saturday 25 August, the Band visited Estaires, France, where the Cornish miners were stationed from 1914-16. Corey Williams, 13, from Baripper near Camborne, played the bugle. He is the great great grandson of Fred Negus, the original owner of the bugle.
"This is a trip that the Band will never forget," said its conductor and musical director Alan Pope. "We're honoured to remember the Cornishmen and countless others who served so bravely."
Fred was one of a group of Dolcoath miners who joined the 25th Field Ambulance in 1914 after war broke out and went straight out to the Front under a well-known local doctor, William Blackwood.
The trip also marked three historic rugby matches that the men played at the Front in 1915 after Camborne Rugby Club sent out a ball. The Field Ambulance organised games between Cornish and Devon teams – and descendants of men who played still live in Cornwall now.
The Band laid a wreath on the grave of a Cornishman who played in one of the matches by was killed nearby in Sailly-sur-la-Lys.
They also presented the town of Estaires with a rugby ball signed by current Devon and Cornwall teams.
"When they wrote back to the local paper, the men said that one of the matches was played on Whit Monday – but instead of the music of the Band in Camborne, they had the music of the guns," said Alan Pope. "One hundred years on, we're taking a Band from Camborne out to play in Estaires."
On Sunday 26 August, the Band played at the Menin Gate, Belgium, where tens of thousands of men who died in WW1 – but have no known grave- are remembered.