Sari competition winner follows a dream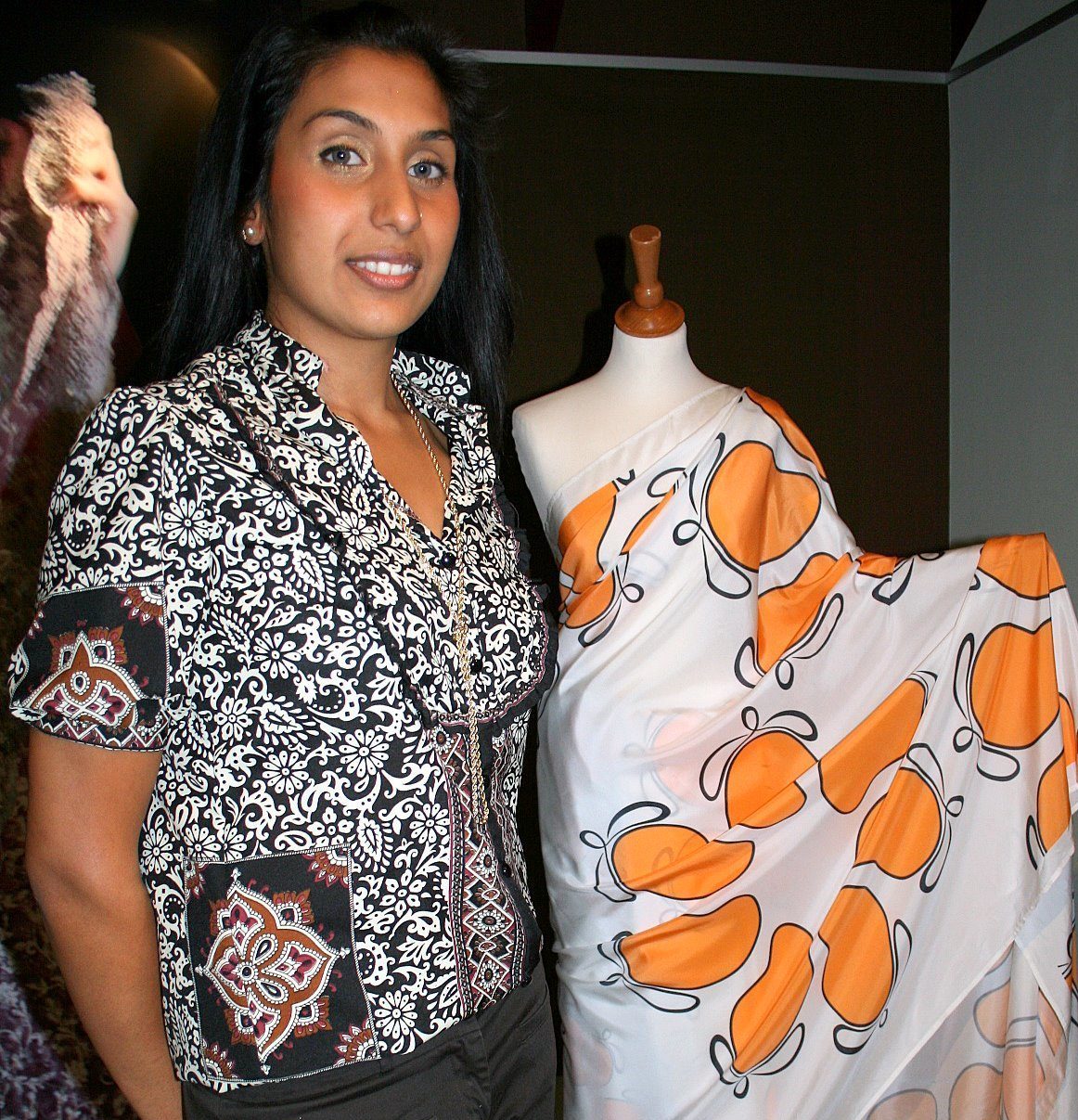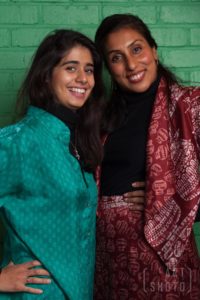 It was a fresh and lovely drawing of a mango that started Shilpa Bilimoria's journey towards setting up her own fashion label.
Shilpa entered a competition that we ran for a British Sari design in 2007. Funded by the Heritage Lottery Fund, the contest – the British Sari Story – marked the 60th anniversary of Indian independence. It aimed to find a design to stamp British Asian identity on this iconic garment worn by Asian women all over the world.
Shilpa was then 24 and a graduate from Portsmouth University where she took a BA in Fashion and Textiles. At the time she wanted to make a living in fashion and, with a friend, was working markets like Camden and Portobello at weekends, selling garments they had made during the week from upcycled saris. These included blouses, beachy dresses and kaftans – Boho chic, in other words.
But Shilpa's bright mango design – and the energy that inspired it – unexpectedly took her in a completely different direction.
An 'Indian Summer' sari
"The inspiration for an 'Indian Summer' sari came to me after a walk along Ealing Road in Wembley," Shilpa said at the time. "We know that summer has arrived once we see the mango sellers' pitches on the pavement with their big brightly coloured umbrellas and stacks of mango boxes. Summer is here, and out come the mangoes. Every Asian household will have a box of 'keri' (mango) at some point during the summer."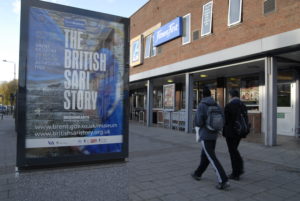 It impressed the competition judges, who included Baroness Flather, the first British Asian woman in the House of Lords.
Shilpa made the top ten in the competition. Alongside nine others, her confident and vibrant artwork was printed on to a silk sari and exhibited at Brent Museum. The show then toured the country – from Falmouth to Bradford and Leicester – and eventually ended up at a keynote conference at the V&A Museum, Fashioning Diaspora.
"Winning the competition was the moment I realized I could be my own brand," she said in an interview 13 years later. "It was the start of my career in a sense and my own artistic identity."
The House of Bilimoria
In 2008, just a year after the British Sari Story success, Shilpa launched the label House of Bilimoria in Wembley and there it remains, offering a fresh and eclectic offering of bridal, children's wear and 'LuxCycle' – transforming items from people's existing wardrobes into exciting new items.
Shilpa defines her style as 'Eastern elegance paired with a classic cut'. She is very much a second generation Indian woman, taking inspiration from her background. Her business combines her cultural heritage with universal classic tailoring and dressmaking skills.
Shilpa's mother was born in Kenya, her father in Mumbai. The family moved to Canada, where Shilpa grew up. In 1998, they moved to back to the UK and settled in Kent. Shilpa's mother worked in a bank and had a unique wardrobe – described by Shilpa as 'power dressing with an Eastern glow'.
A rich heritage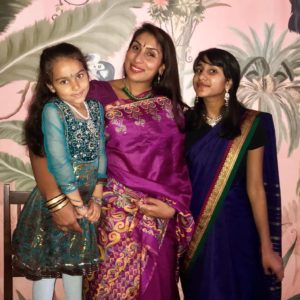 The children's wear line was launched in 2017 after the birth of Shilpa's second daughter and is inspired by her grandparents in Canada who helped to bring her up. They, too, had a background in dressmaking and tailoring and created beautiful dresses and blouses for their grandchildren – garments that still exist today.
There have been ups and downs, says Shilpa. Who hasn't experienced these as a working mother? But the ethos of her label and its reach has weathered these storms.
Shilpa is a figurehead of International Women's Day in Brent.
"I'm really passionate about that. When I came out of my own home and started working independently, I saw the difference that it made to me growing as a person.
"Networking was really important, and I realised that the access to another creative community is a wonderful and a necessary thing."
Working in Wembley
Shilpa is now based in Wembley Park, Second Floor Studios & Arts, not far from the dazzling fabric shops, jewellers and fruit sellers of 'Little India' on Ealing Road – the place that inspired her more than a decade ago.
'I believe the British Sari Story happened at a time when the British Asian fashion scene was just starting to emerge," she says.
"Now there are a huge number of creatives working in the industry. It came at a very timely moment."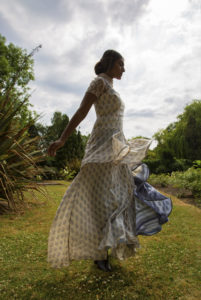 Shilpa's sari and the British Sari Story features in a publication by the V&A – British Asian Style : Fashion & Textiles / Past & Present. / Crang, Philip; Breward, Christopher; Crill, Rosemary.
London : V&A Publishing, 2010. 208 p.