The British Sari Story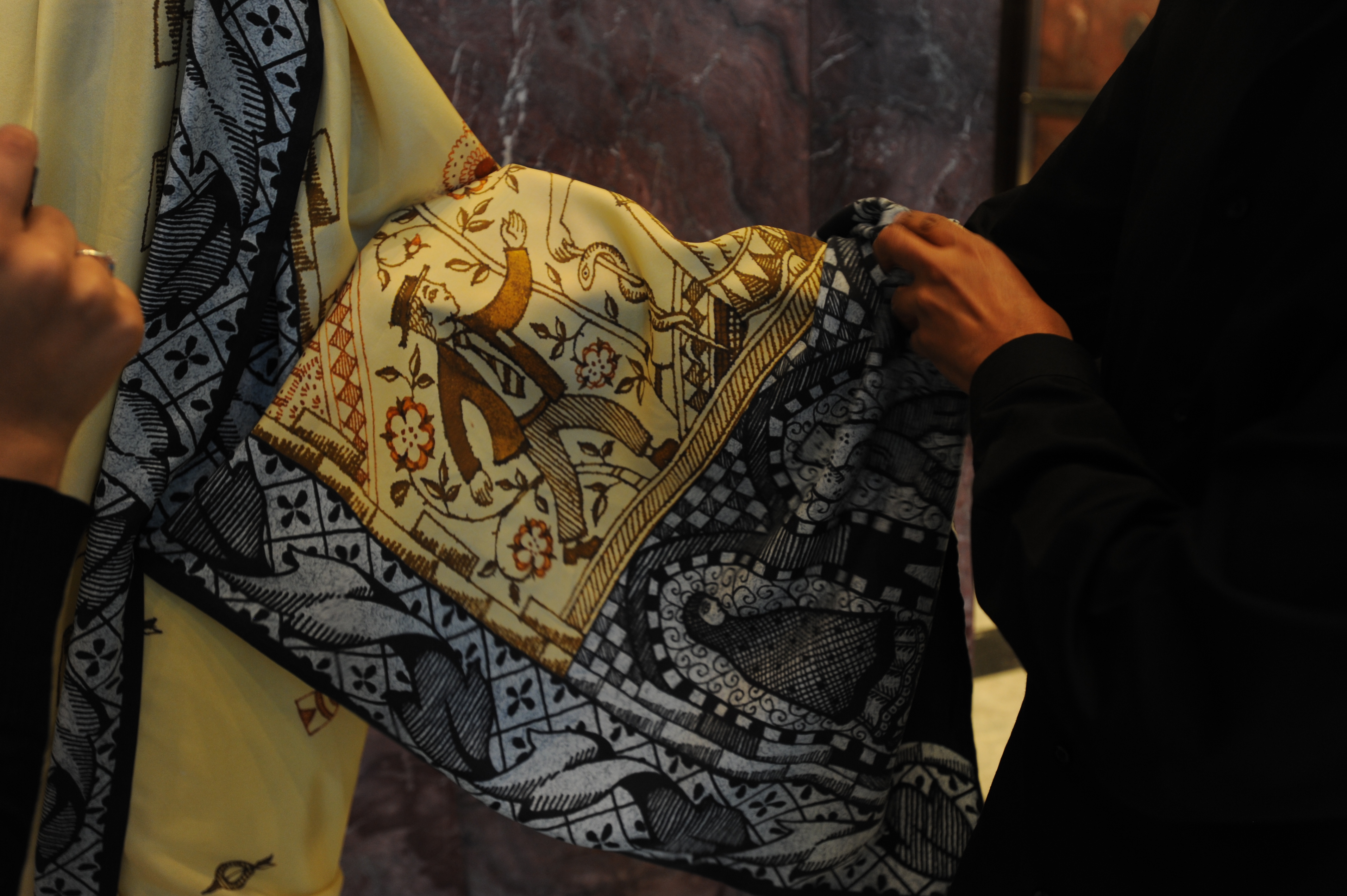 The British Sari Story was a competition for a British design for the sari
In 2007, the year of the 60th anniversary of Indian independence, we asked people to design a sari with a radically new style, fabric and patterns reflecting life in the UK today. In other words – to use the sari as a canvas. The competition was free, and open to everyone. Some of the entrants were professional designers; others had done little art and design since school.
We unveiled the winners at Brent Museum: Nilesh Mistry, with his Sari for Harrow, was the overall winner. Click here for photos of the exhibition launch. The exhibition subsequently toured the country. Click here to read the background to the saris. Click here to see a feature in The Guardian about the show.
This project, and the project that followed (Stitch) are presented in the V&A Museum publication British Asian Style (publ. 2010) in a chapter written by Bridging Arts Director Susan Roberts. Here's a selection of press coverage at the time.
Other highlights:
– An Education Pack for use by schools
– A further competition with the winner unveiled at the Knitting and Stitching Show, Alexandra Palace
– An exhibition in the foyer of Canary Wharf, London
– A J C Decaux poster campaign in Brent.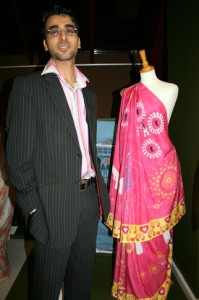 We were funded by the Heritage Lottery Fund, and Awards for All.