WHATEVER IT TAKES – web gallery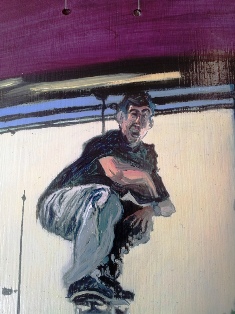 Our Whatever It Takes skateboards were created in 2012 as part of a competition for a Cornish skateboard design.
The competition was driven and inspired by professional skateboarder Nick Jensen and his belief that art and skating are closely linked.
He painted a board for the exhibition himself and invited fellow professionals, illustrators and artists to create work, too. These included: Fos (Mark Foster) – Rob Mathieson – Oliver Dorman – Soy Panday – Vaughan Baker – Frances Costelloe. Here's a gallery of a few of them…. (and for a snapshot of Nick's own board, click here.) Nick's board eventually went on display at the Royal Cornwall Museum. We ran a second competition in 2016, which was won by local artist Max Whetter. Click here to find out more.