Anyone might have to leave home to find work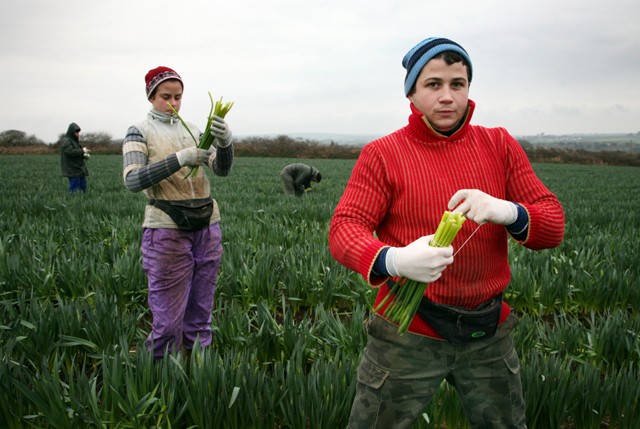 The background
Anyone might have to leave home to find work.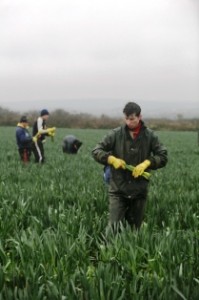 We're starting work again in Cornwall to look at issues around migration. We're working with people who leave their families and countries in search of a job. In Cornwall, several thousand workers come seasonally to work on the land – picking daffodils and harvesting crops. Many others work in different sectors of the economy – care homes, hospitality, the fishing industry and hospitals.  Some come for a few months; others decide to stay, buy houses and bring up families.
Many are happy and face no difficulties. Others have serious problems.  Some local people think migrant workers are taking their jobs – despite the fact employers advertise locally and fail to find local labour.  It's a complicated situation. 
We aim to increase understanding and break down prejudice. I PACKED THIS MYSELF is currently funded by Cornwall Council through Inclusion Cornwall and we're working in partnership with the Diocese of Truro. Click here for a short video showcasing our recent exhibition at Truro Cathedral.
Keep up to date with latest developments via our blog.
Definitions
What does migrant worker mean?
The term 'migrant worker' is used to describe someone who has come from overseas to work in this country
What does refugee mean?
A refugee is someone who has been forced to flee his or her country because of persecution, war or violence.
Who is an asylum seeker?
An asylum seeker is a person who flees their home country then enters another country and applies for asylum, i.e. the right to international protection, in this other country. An asylum seeker  may be a refugee or a displaced person, but is not an 'economic migrant' – in other words, an asylum seeker has not entered another country to find work.
Our project
I Packed This Myself aims to bring people together so they can at least talk.   Over the next two years we'll  be rolling out  workshops in schools and churches  – with students, community groups and employers. We'll be creating a touring exhibition. We're producing a range of materials for use in the workshops – plus 'Survival Phrases' language postcards in Lithuanian, Polish, Arabic, Portuguese, Romanian and Bulgarian.
Get involved
We'd love to hear from you. If you are from overseas and working in Cornwall  – or if you lead a community group – if you're retired and are keen to volunteer. If you're a student researching these issues. We're just starting to build up a team. Email susanroberts@bridging-arts.com.
We are doing this work in partnership with the Diocese of Truro and Inclusion Cornwall (Cornwall Council.)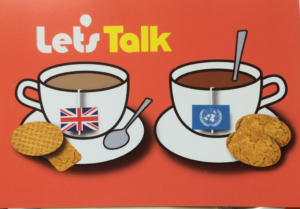 Past work
We will be building on work we started ten years ago.
Then we created a touring exhibition of suitcases – and ran workshops in schools.  Click here to read an evaluation. To view a web gallery featured in the Guardian in 2009 of a show in Camborne, Cornwall, click here. The project was showcased by the then Commission for Rural Communities as a national example of good practice – its original title was Let's Talk.  Various funders – including the Migration Impacts Fund through Communities and Local Government – have supported this work.
A few highlights:
An exhibition at Penair School with a film made by migrant workers
Ten workshops in a day at Torpoint School
Our original resources included a pack for teachers:  I PACKED THIS MYSELF EDUCATION PACK.  To read our original Guide for Group Leaders, click here.